Speaking Engagements
Lead with Your Head, Listen with Your Heart.
Joe is a dynamic speaker who provides life changing inspiration with his his Four Pillars of Leadership that have guided him throughout his coaching, executive, and philanthropic endeavors. He shows audiences how to access leadership strategies to navigate challenges with a new perspective.
Joe is the only author in the world to have written books on finance AND football. He is a Forbes contributor and is a regular guest on broadcast and podcast media, providing expert topical commentary, as well as having given numerous interviews in major print and digital publications.
Joe is the former Chairman and former CEO at TDAmeritrade. He is the former head football coach of Coastal Carolina University. Executive Director for Football and Executive Advisor to the President, Coastal Carolina University. Chairman Capital Wealth Advisors. Chairman, Fundamental Global LLC.
Past clients include Wells Fargo, US Coast Guard Academy, Fordham University, Dallas Cowboys, Fox News, Collegiate College Sports Summit, The National Organization for Investment Professionals, and many others.
Past Speaking Events
Business
E. Craig Wall Sr. College of Business, Coastal Carolina University
Business Ethics Alliance
Creighton Prep Leadership Course
Radius Health Annual Meeting
Coastal Carolina School of Business Beta Gamma Sigma
Wharton School of Business McNulty Leadership Program
Kākou CxO: Live
Quail Valley Speaker Series
Miami Business Leadership Series
Sandler O'Neill Conference
Duravant
Wells Fargo Balance Sheet Strategy Conference
Putnam Investments
National Association of Realtors
SAY The Stuttering Association of the Young
World 50, Inc.
Fidelity Investments
Brasfield & Gorrie, LLC
Wells Fargo Securities Legendary Leader Speaker Series
Wharton Leadership Conference
DEFY Ventures
G100 Next Generation Leadership
CCUA- Cooperative Credit Union Association
SK Food Group
Consello Group
Merrill Lynch
CNBC CEO Council
Bank of America
UBS financial NYC
Unico 100th Anniversary Italian American Awards Gala
Sports
Global Sports Summit Monte Carlo, Monaco NACAD (National Association Collegiate Athletic Directors)
Collegiate Sports Summit 2019
Collegiate Sports Summit 2022
AFCA (American Football Coaches Association)
NACDA (National Association of Collegiate Directors of Athletics)
Coastal Carolina Chanticleer of the Year Two-Time Recipient
Commencement Speeches
Cristo Rey Commencement
CCU commencement
US Coast Guard Academy
Avon Commencement
Bentley University Commencement
Bellevue University Commencement
Fordham University Commencement
Fordham Prep School Commencement
Horry County Firefighters Commencement
Our Lady Queen of Martyrs Commencement

Speaking Testimonials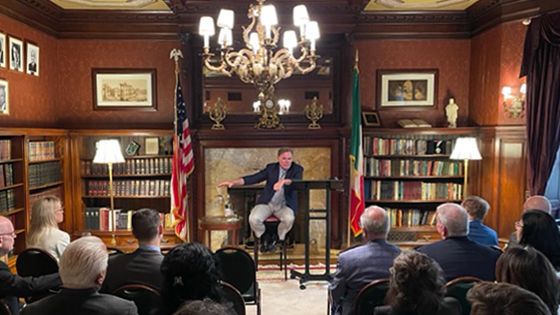 Joe speaking to the Columbus Citizens Foundation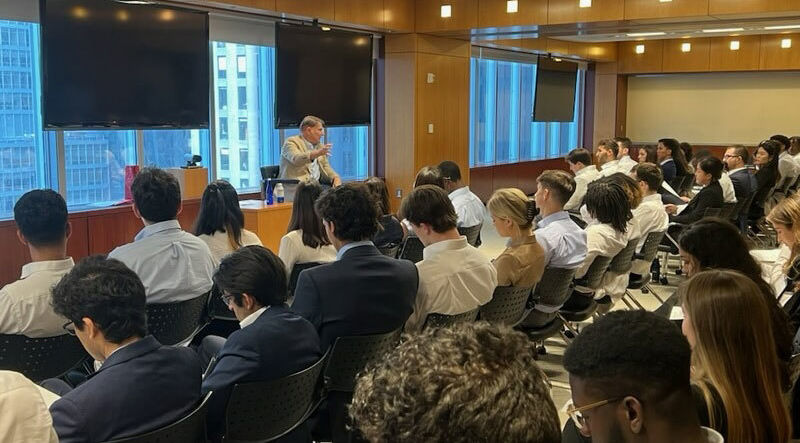 Joe Moglia at UBS Global July 2023